Wu Jieh Yee Centre for Innovation and Entrepreneurship (WUCIE) was delighted that the Guest Speaker Talk presented by Mr. Rex Lai (黎達成先生) was successfully held on 17 November 2020. During the talk, Rex shared his experience in start-up planning, soliciting start-up and start-up pitching from the perspective of young entrepreneurs. Students benefited a lot from Rex's introduction of Cyberport and the pitching dos and don'ts.
Below are the highlights of the events: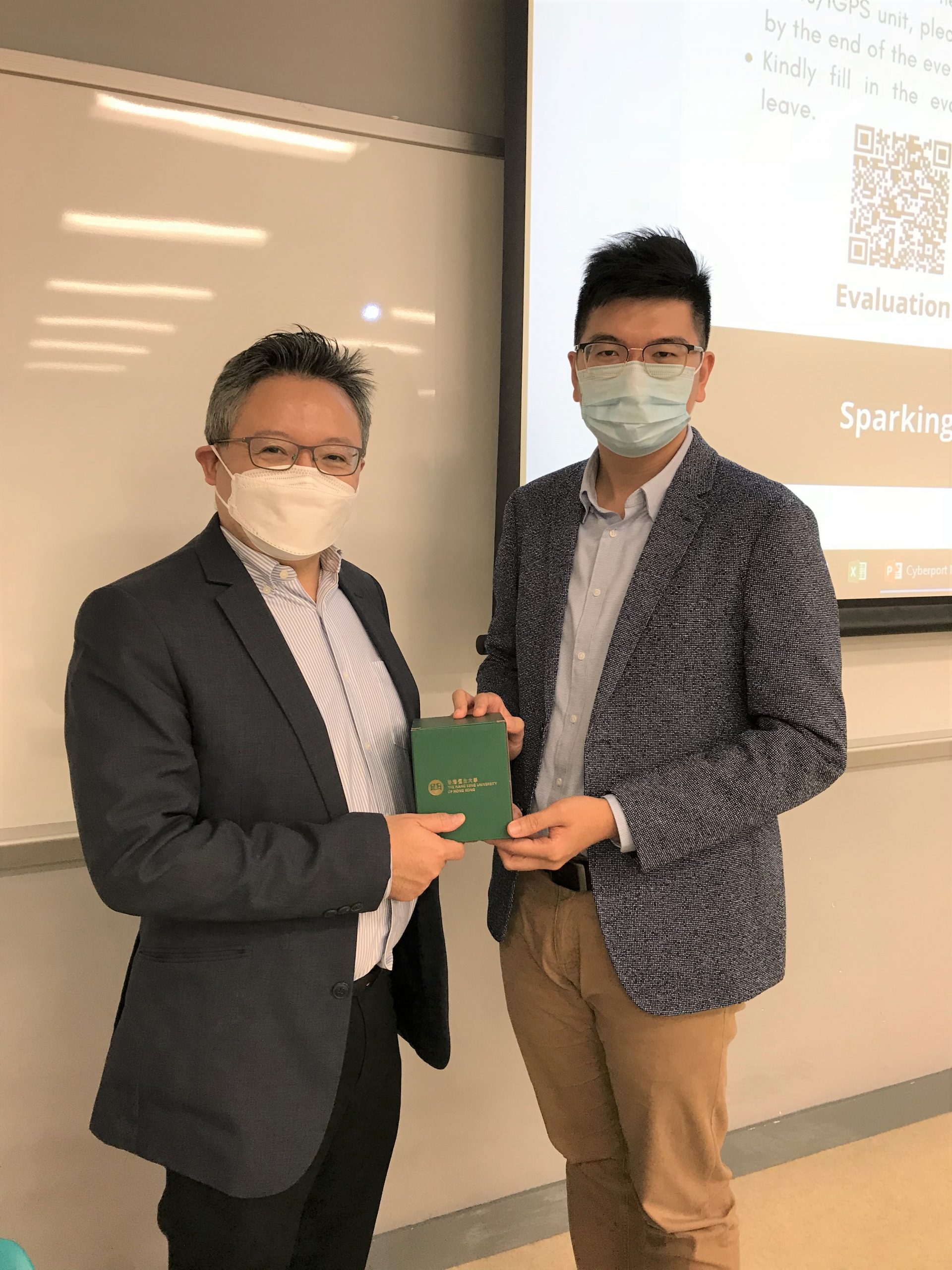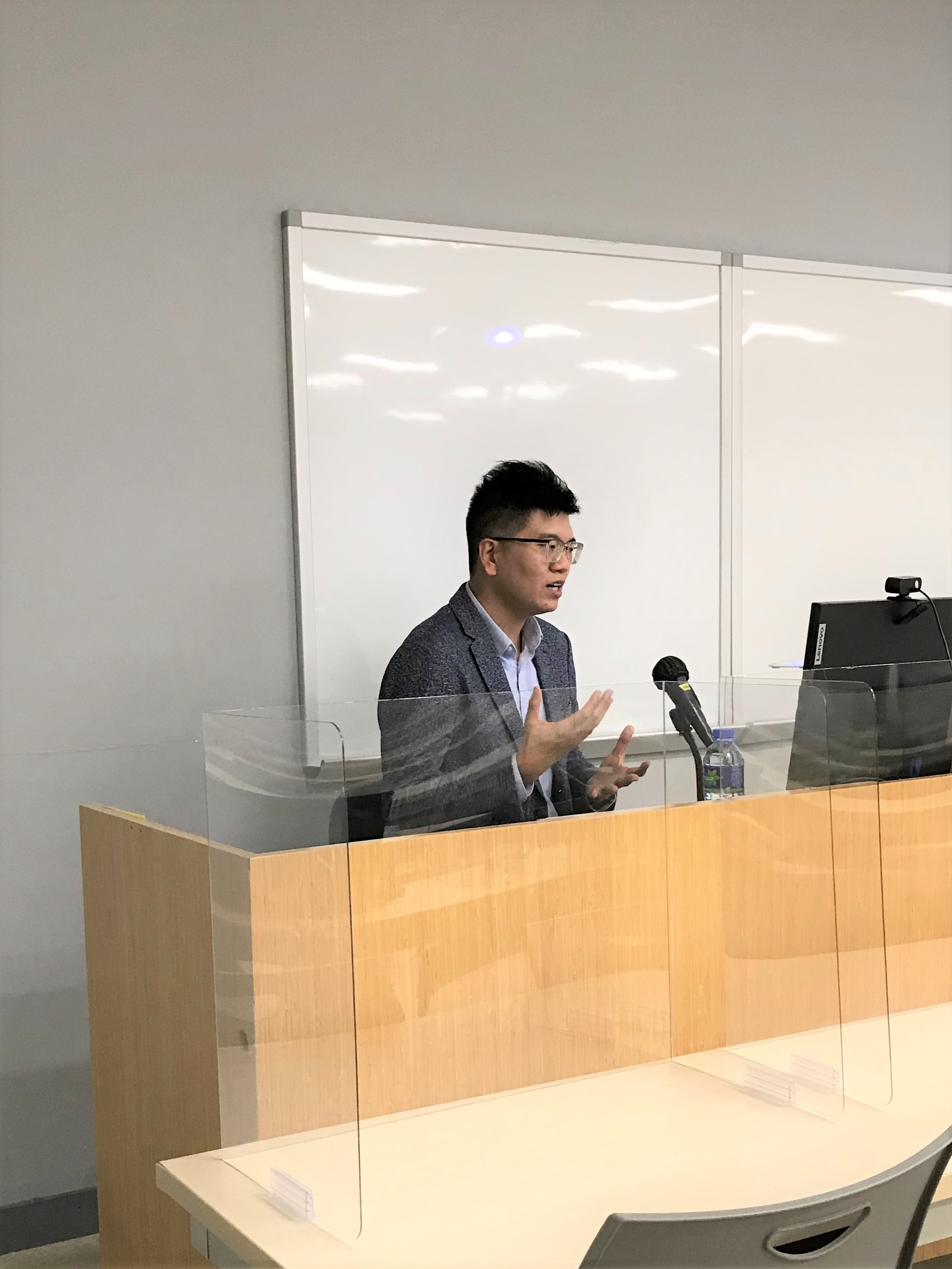 Details of the event were as follows:
Topic: Sparking your Start-up Dream from University
Date: 17 November 2020 (Tuesday)
Time: 6:30 pm – 8:00 pm (Registration at 6:15 pm)
Delivery modes: Mixed mode
Online via Zoom (The meeting link will be provided to the registered participants later)
Face-to-face meeting at D204, Block D, The Hang Seng University of Hong Kong
Language: English
Biography of the Speaker:
Mr. Rex Lai is a Person-in-charge (PIC) for Hong Kong Young Entrepreneurs Programme of Hong Kong Cyberport. He is an HSUHK alumni of the BBA programme in the class of 2014 and is now an Executive Committee member of HSUHK Alumni Association.
He works closely in the fields of startup ecosystem, youth innovation, technology entrepreneurship and education, with business sectors, non-profit organisations, international young organisations and governmental units in Hong Kong, cities of the Greater Bay Area, and ASEAN countries.
At Cyberport, he is taking a leading role in driving young entrepreneurship and tech career development programmes to support youth development, such as Hong Kong Young Entrepreneurs Programme,  Digital Tech Internship Programme, Research Talent Hub, FinTech Career Accelerator Scheme, and Global Tech Talent Scheme.